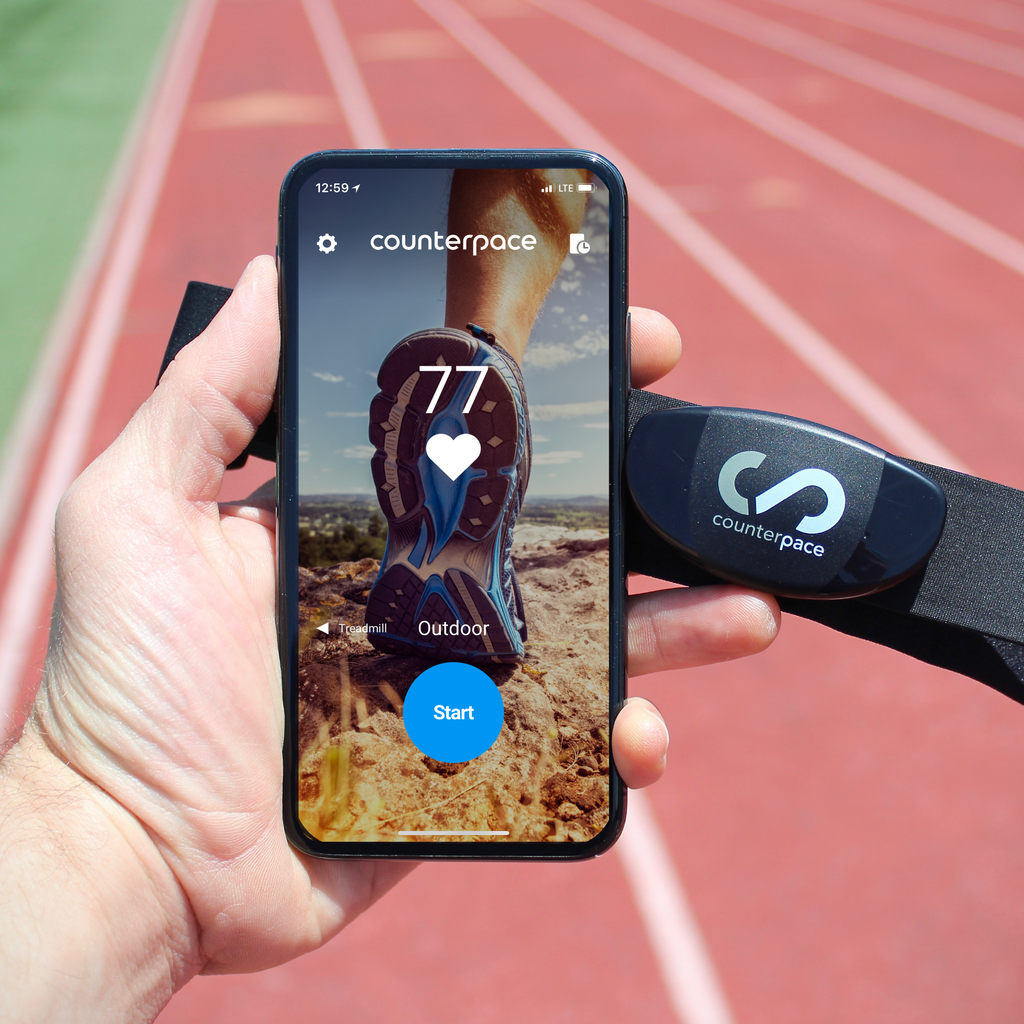 Counterpace optimizes exercise efficiency by guiding you to step precisely between heartbeats during rhythmic movement, including running, treadmill and outdoor walking, and elliptical training. Sync your heart's pump timing with your musculoskeletal blood pump to enhance blood flow and oxygen delivery to your working muscle and lower cardiovascular and respiratory stress.
Special introductory price includes:
Counterpace iOS and Android app
Counterpace heart and movement sensor
Counterpace chest strap
Mesh storage bag
Get the free Counterpace sensor companion app in the
Apple App Store or from Google Play
      
Our natural heart rates and step rates change as we age. Follow
this link
to learn about which activities tend to be easiest to use with Counterpace guidance at different ages.